One of the available features of the newer Toyota models is the Blind Spot Monitor (BSM) system. This system helps detect and notify you if any cars or trucks are in your blind spot. Some even automatically brake so you can avoid a collision.
As great as it can be to have this system, however, it can break. If this happens, we suggest you try to reset it.
You Should Be Able to Reset the Toyota Blind Spot Monitor Yourself
Most people think they need to take their car to the mechanic when their Toyota blind spot monitoring system not working. The truth is that you can reset it yourself. All you have to do is follow the steps outlined below:
Turn off the car. Never try to fix these issues while your engine is running. Not only can you damage the sensors, but you can also get hurt.
Find your blind spot monitor sensors. These are usually located either on your side mirrors or on your rear bumper. If you can't find it on your mirrors, go to the far left and right sides of your bumper. You should notice the sensors there.
Once you've located the sensors, loosen the connections and then tighten them again. They could be corroded or loose. This should fix the issue.
Start your car again. Wait about thirty seconds and the Toyota blind spot monitor system should reset. Once this happens, you'll be able to rely on it to notify you of impending traffic in your blind spots.
If this doesn't work, it may be time to call your Toyota dealership. These systems are not always covered under your warranty. This is something you should check before you do anything.
Will Resetting the Toyota Blind Spot Monitor Be Enough?
When it comes to anything electrical on your Toyota vehicle, it can be tricky to fix. Usually, a factory reset will do the trick. However, the problem may be bigger than a simple glitch.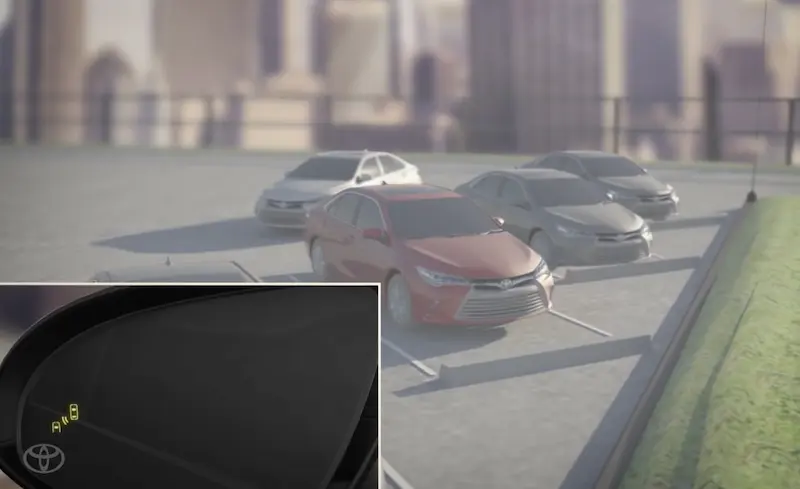 If you try to reset your Toyota blind spot monitor system and it doesn't fix the problem, it could be an expensive repair. Just repairing the system can cost hundreds of dollars.
Add in the labor costs and you may end up paying more than $500 to fix your blind spot monitor system.
If you can avoid these costs, it's a win. Unfortunately, there's no guarantee that a reset will be enough. You won't know until you try it.
There's also the possibility that it requires a harder reset than you're capable of. Mechanics and Toyota specialists have access to certain diagnostic and repair information that you don't have.
What Causes Your Toyota Blind Spot Monitoring System Not Available?
Your Toyota blind spot monitoring system could stop working for a number of reasons.
Usually, this happens when the connections are dirty or corroded. If you can locate the sensors on your vehicle, it may just be a matter of cleaning them off.
Another thing that can happen is your sensors are loose. If they aren't tightly secured, they can end up shorting out.
When this happens, your Toyota blind spot monitoring system will stop working. It may even go in and out.
But if you can't rely on your system to work in an emergency, then it's not good for you.
The last issue that could impact your Toyota blind spot monitor system is an electrical problem. Newer cars depend on a working electrical system.
If there's something wrong, or if a fuse is loose, you may not be able to reset it. If this is the case, you'll need to take it to the Toyota dealer or a local mechanic.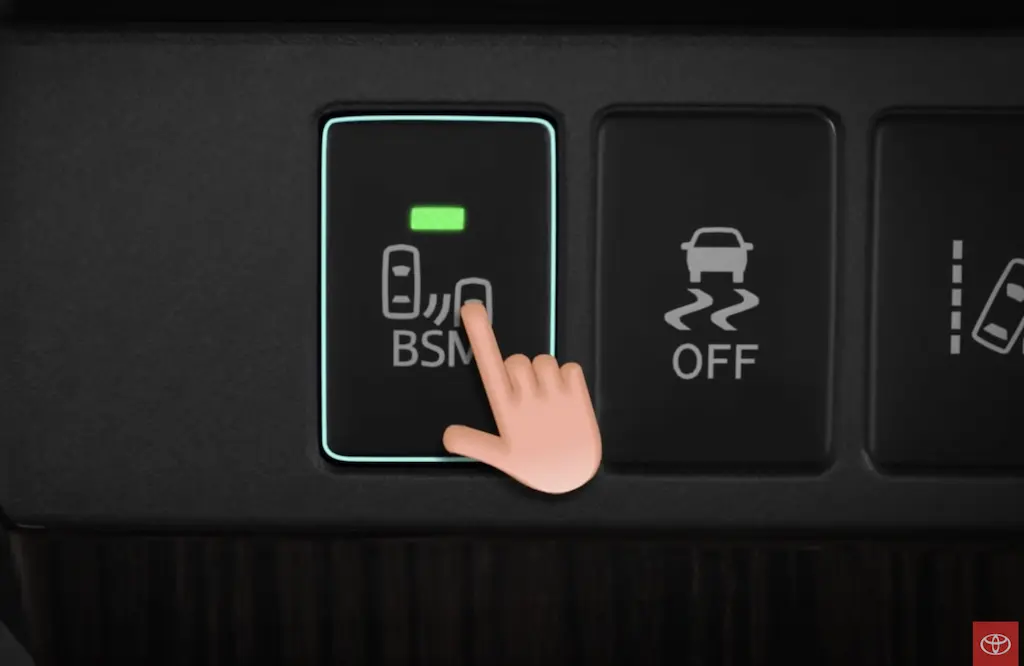 How Does the Toyota Blind Spot Monitor System Work?
Even if you have this feature in your Toyota vehicle, you may not know how to use it. Some drivers would rather rely on their own eyes and ears to tell when a car is in its blind spot.
This is something you should learn when studying for your driver's license test.
Most people, however, enjoy the added layer of security and safety that comes with a blind spot monitor. You can focus on the road ahead of you, knowing that your Toyota blind spot monitor will alert you to any cars in your blind spot.
The other great thing about this feature is that it can help avoid a collision. If your Toyota vehicle came with a 3-step BSMS, then it will do all three things: detect, notify, and evade.
With this system, you don't even have to worry about merging or slowing down. The system will do this for you.
Is the Toyota Blind Spot Monitoring System Covered by Warranty?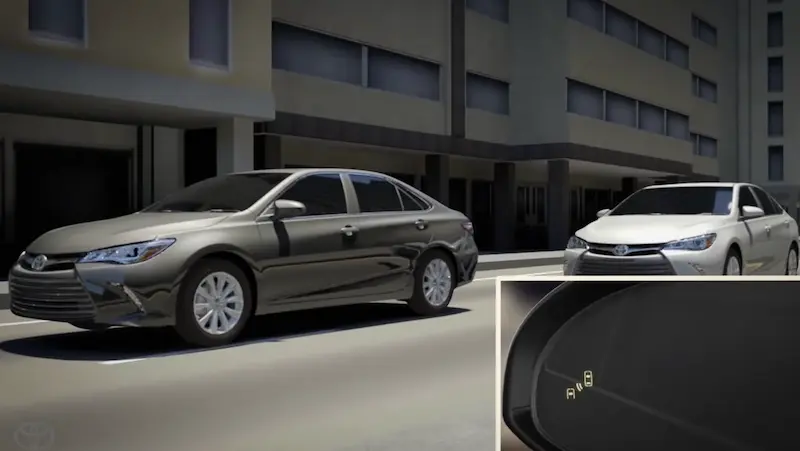 When you buy a new or used Toyota vehicle, you'll get a list of features available on the car. You'll automatically get the features that are standard on the car or truck. However, there are a lot of features that are optional.
If you choose a Toyota blind spot monitor system, it will be installed on your vehicle before you drive it off the lot. If something goes wrong with it after that, you need not worry.
The Toyota blind spot monitoring system is covered by a limited warranty. The warranty is effective for 36 months or 36,000 miles, whichever comes first.
This means you can get your system repaired if anything should go wrong with it.
Conclusion
Having a Toyota Blind Spot Monitor system in your vehicle can be a lifesaver. Unfortunately, like most other things, the system is prone to damage or malfunction.
If this happens, you always want to try a Toyota blind spot monitor reset before you shell out hundreds of dollars to a mechanic. If you follow the steps outlined below, it should do the trick.